Downloaded this game again (06-19-19) as I lost my copy.

Started playing. Got to level 6, really enjoying it. Shut it down because I needed to work on something else. Brought it back up an hour later. Put my player down to level 2. :(

Is there a single button that saves the current progress or something ?

When does the game save your progress ? Also have 8-chests that cannot be opened. This is from the version I downloaded on 06-19-19.

Here is the chest problem again.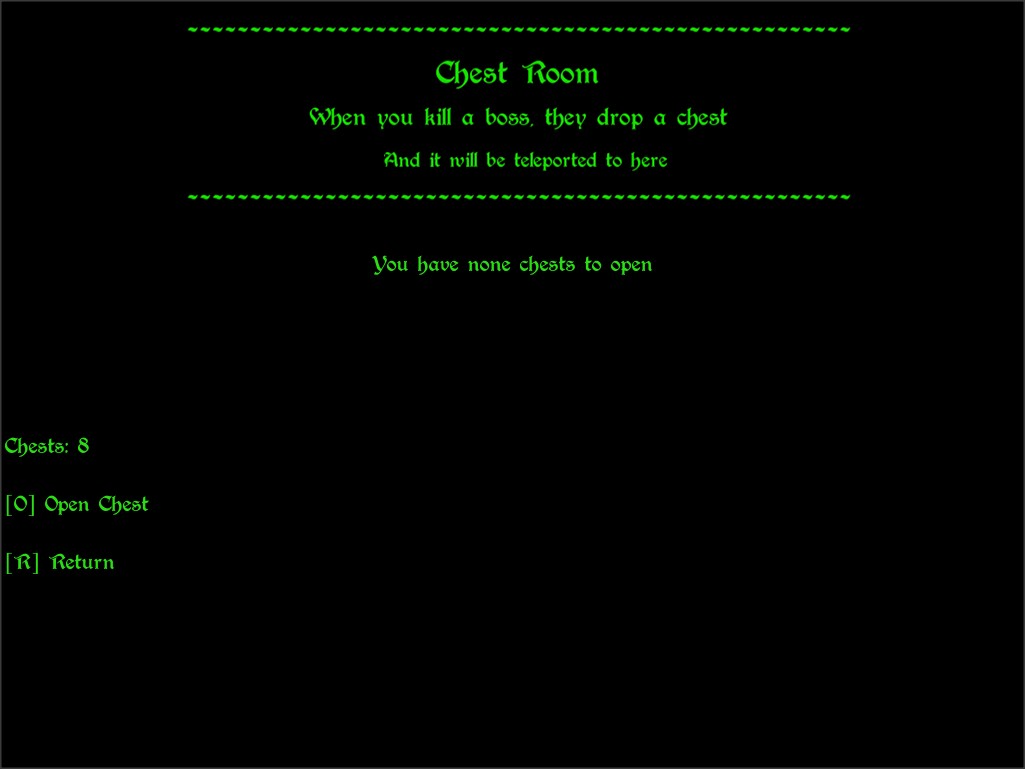 Upgraded the Search For Scraps, the game now lets you search even if your stamina is zero. I may get to the 200th level of the dungeon as you promised there are available, but I will be riding the coat-tails of errors in the game to do it ! :)
... got to floor 211. Game did not end after defeating final boss. I press "F" for Find monsters and it makes the key sound but does not enter combat.

Is the game over and won with no final boss or ending screen ?